NEWS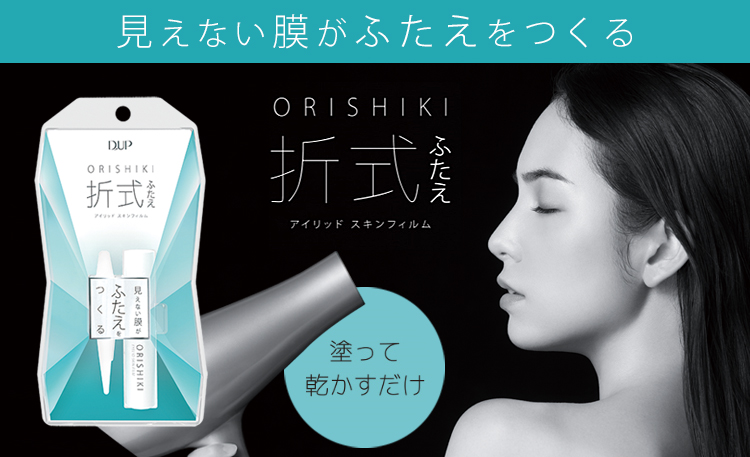 D-UP CORPORATION launches new double eyelid product "ORISHIKI EYELID SKIN FILM" on 22 March, 2018.
Just apply and let it dry!
That's all you have to do with this product to create natural double eyelid.
ORISHIKI is film forming liquid that transforms to transparent synthetic skin film when dried. It's completely invisible and no special technique required for application. Incredibly easy to use and comfortable.
Japanese website: https://d-up.co.jp/orishiki/
English website: https://d-up.co.jp/en/orishiki/